Environmental Literacy at the Gem of Catalina
Emerald Bay Outdoor Academy is a top-notch science, conservation, and research outdoor education camp located on Catalina Island in California. We offer a curriculum focused on leadership, character development, marine and earth sciences. Students that visit Emerald Bay are never ready to go home!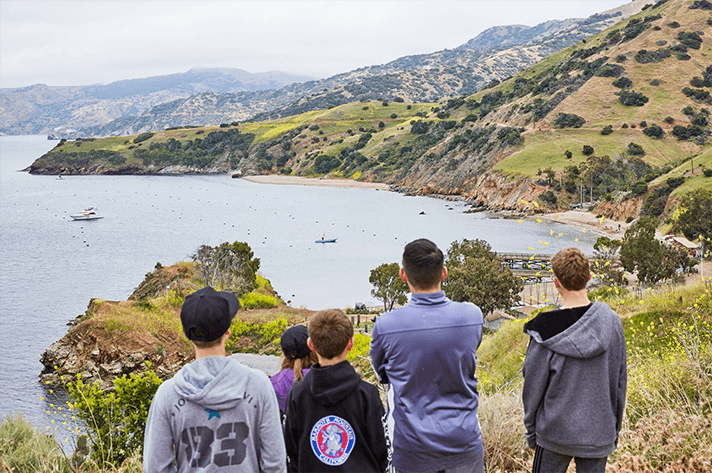 Who We Are
We are a not-for-profit organization that strives to provide high quality experiential outdoor learning, while providing opportunities for character development and personal growth. We work with schools to bring students in grades 5th through 12th out for overnight immersive camp experiences.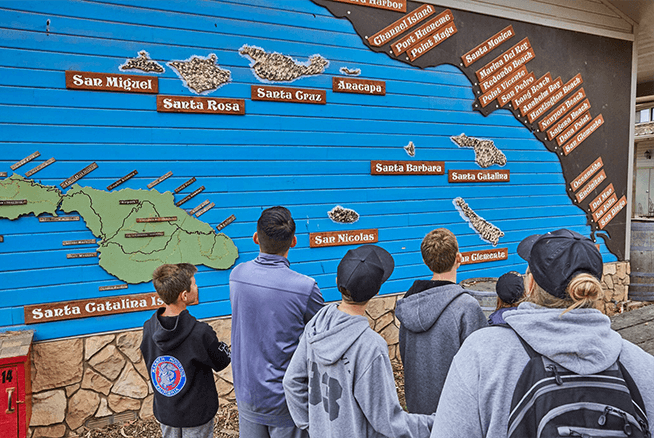 Set Your Course for Catalina Today
With the help of our knowledgeable staff, you can plan a fun, educational, and memorable trip for your students to Emerald Bay on Catalina Island.
Loved it! Emerald Bay had everything from snorkeling to archery. Everyone was SUPER helpful and polite! If you ever have a chance to spend the weekend here, I highly recommend you do!!

Spending the weekend away at Emerald Bay was a parent's delight. The youngsters were taken care of extremely well. There was plenty of qualified adult supervision in the water with the kayaks and paddle boards. Being able to watch some of them scuba dive was also quite amazing. I loved the competition on Saturday where the girls were able to put teams together in different age groups and participate in swimming, kayaking, and running. The cabins were great! The food was awesome! I cannot wait to come back!

"A lot of the students have been stepping out of the box to challenge themselves. We asked them to say yes to things they would normally say no to. I've been hearing them say 'I'm having more than that I thought' or 'I'm having a great time."

"I was most looking forward to kayaking and archery, because they are things that you just don't really get to do anywhere else"

"Emerald Bay took learning and made it fun!"

"I've been coming for 5 years and it's been amazing. Every single year I'm really looking forward to coming back. I look forward to the fact that I can take kids and experience a lot of their firsts here at Emerald Bay. It's the first time they are going to ride a boat, their first time they are going to snorkel, the first they time are going to kayak, and for a lot their first time they are going to be away from home."